Companies or Startups

without

a product development team
We are fully-staffed to be your new product development team, taking your initial product concept and filling in all the details to allow third-party manufacturers to quote and produce the final product.
We work closely with your business and market strategy team to look at alternative designs, then select a high value minimum risk option that meets the user needs and business objectives. Our process goes one step at a time, focused on the planning and critical elements to assess and integrate elements of the design, then we document the many details that make-up the specifications for a third-party to produce your product predictably and reliably, in higher quantities.
We Help Companies and Startups Solve Product Design and Development Challenges
We help companies overcome a wide range of product development challenges, including helping you find low-cost and time-efficient ways to get a specific part of your product designed. Here are some of our speciality capabilities:
User and market research and testing
Clients value our vast experience across many technologies and product development processes.
Prototype apps for cloud connected product
Manufacturing Cost Analysis
Clients value our vast experience across many technologies and product development processes.
We help secure hard-to-find parts through our established supplier network which enables you to achieve differentiated product that users and buyers embrace.
From early-stage planning, to exploring new features, to testing hypotheses, our specialist teams provide you with feasible options so you can make difficult trade-off decisions that lead to low-risk and high-value product development, designed to fit into your business strategy.
Projects We Have Done with Companies and Startups
That Do Not Have In-House Development Teams
Explore projects we have helped develop for companies without in-house design teams.
Our Product Development Process
Companies who chose Design 1st to help fulfill a part of the product development.
Companies and Start Ups WITHout an in-house hardware product development team
Companies and Start Ups WITHout an in-house hardware product development team
Through integrating with your team, we get quickly up to speed, adapt to your processes, and provide innovative solutions to your product development challenges

Armed with these insights, we work with you to set your overall product design strategy and refine product feature priorities.
Rapid Experimental Prototypes
Show and validate your design, reduce risk, and assess your product's utility to customers prior to moving to volume manufacturing.

Reliable Engineering Solutions
Our expert engineering team has the analysis tools and technical expertise to help you reduce risk and solve tough problems.

Electronics Design and Wireless Connectivity
Add intelligence and connectivity to your product using an interdisciplinary approach that integrates hardware and software.
Award-Winning Industrial Design
Transform your vision into a useful engaging product by tapping into our proven process that delivers products customers love.
Component Sourcing and Supplier Strategy
Tap into our global supply chain partner to build-out a custom logistics network as you plan your path to market.

Meet your business, brand, and customer needs with unique custom packaging that highlights your product's features and value.

By sharing our skills, talent and network of partners, we are committed to the success of your world class manufacturable product.
What Companies and Startups Needing In-House Product Development Say About Design 1st
Matthew Lemay
VP of Service, Nuraleve
Gave us ideas that exceeded our expectations
Caleb Peterson
Product Development Engineer, Liberty Pumps
We needed pros
We knew IoT couldn't be ignored, and we wanted to get ahead of the competition with a modern, mobile solution. We may have been able to get something working on our own, but IoT is evolving so fast we would have been obsolete before we reached the market. We needed pros.
Cam Renkas
President, Adaptaspace
Our long-term manufacturing support partner
Design 1st took us from concept right through to volume production using their in-house industrial design, mechanical engineering, and electronic design expertise. They followed our objective of using as many off-the-shelf (OTS) parts as possible, keeping our costs low, and helping us setup a custom global supply chain to meet our sales volume. Design 1st continues to be our manufacturing support partner.
A great partner since the beginning
We're extremely happy with the team's responsiveness and the finished product, which is shipping to customers and getting rave reviews. Design 1st has been a great partner from the very beginning – assisting us with turning ideas into product renderings for our investment rounds, and then working with our requirements and budget to turn Tablo into a reality.
Helped keep our project on schedule
If it weren't for Design 1st, the project would've been more delayed. Prior to our engagement, the project dragged for two years. Once Design 1st came on board, we had weekly meetings to make sure the project was on schedule. Their team was on task. They also pushed us for information to ensure their team met benchmarks.
We Service Other Types of Organizations
Need to develop your new idea?
Our designers, engineers and product specialists provide you a fast, professional path from concept ideas to your first product sales.

We Recognize Your Ownership
It is your idea, your product, your patents, and your awards. We provide critical guidance to drive your project forward and get our motivation from your success.
Communication is Critical
Our process centres on close collaboration with you and your team. We invest in the best tools to collaborate remotely with you on design concepts and engineering details.

Tools to Save Time and Money
We invest in the most sophisticated tools for design, product visualization, engineering analysis, in-house prototyping, and manufacturing support.

Talented People Work Together
Our multi-functional design and engineering team works closely together with you to find solutions that work. Our manufacturing team guides our design choices.

Our Lean Product Design Process is based on rapid iterations to produce concrete ideas and tangible prototypes that can be viewed, assessed, tested, and refined.

By sharing our skills, talent, and network of partners, we are committed to the success of your world-class manufacturable product as you move to market.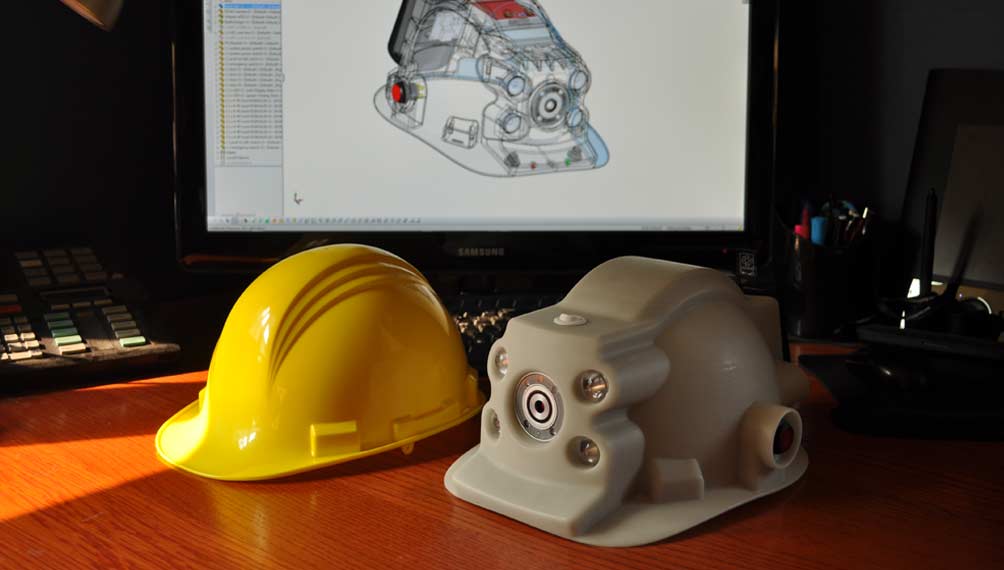 The Top 5 Manufacturing Reasons Hardware Companies Fail
By understanding each of these major reasons that hardware companies fail, you can avoid the common pitfalls and drive your product towards success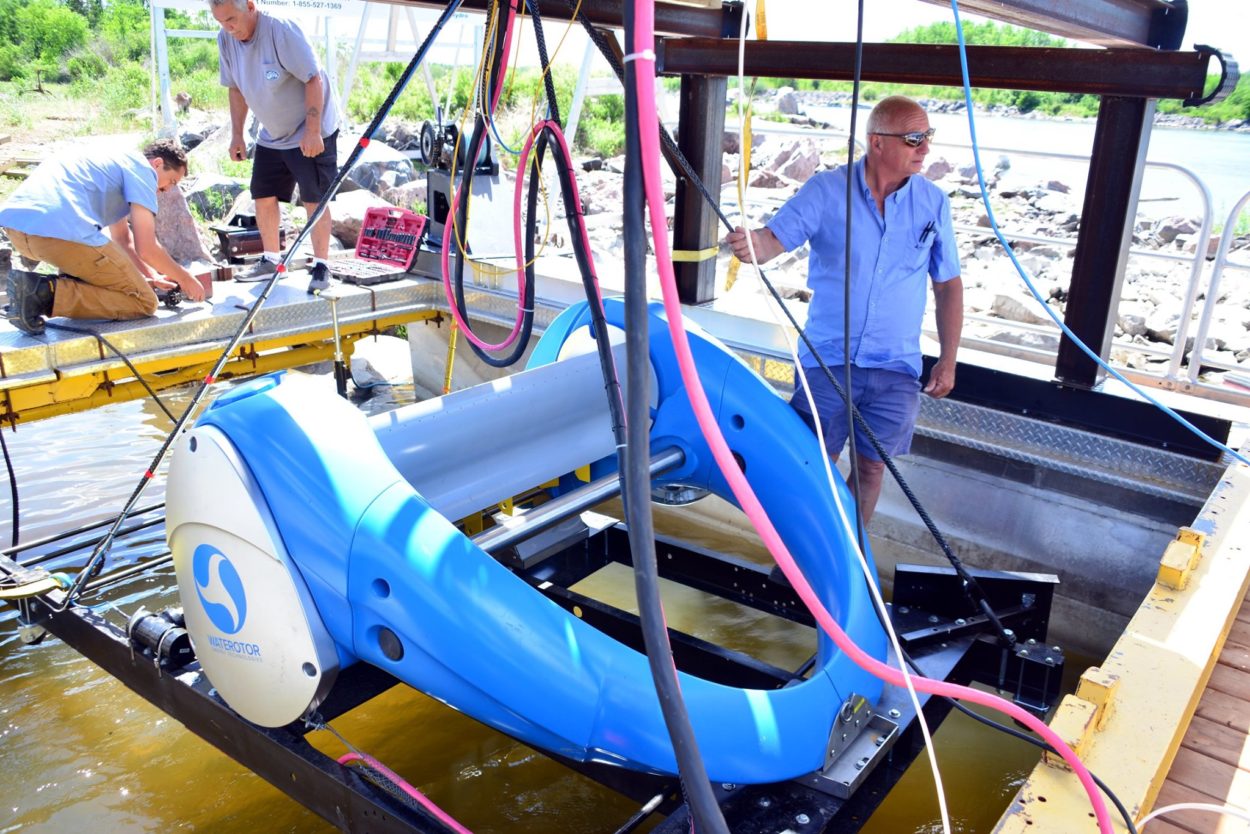 Lab to Marketplace: Harvesting Energy from Water
After 6 years of intensive research, the next challenge was determining how to move from an in-field working prototype to production-ready manufacturable product.
The 6 Types of Prototypes Every New Product Must Do
Prototyping helps remove design risks and leads to successful product outcomes. Here are the 6 types of prototypes every successful physical product does.
Your Product Designed and Done Right. The 1st Time.
Design 1st Leverages our 25+ years of Experience with our Expert Team and Proven process to turn your vision into reality.