Four Clients Awarded for Disrupting Markets: Cannabis Tech, Telematics, FemTech, FinTech
1,000+ Manufactured Products
From Idea to Prototype in as Little as Six Weeks!
Disrupting markets with new hardware devices is tough. So when clients win awards for disruptive new innovation we celebrate.
This month we are thrilled to announce four clients won awards. Find out who below:
Cannabis Tech: Medical Device


Tafée Technologies provides elegant aromatherapy vapor devices for the medical cannabis industry. Its flagship BOWLE vaporizer won the prestigious A-Design Award for industrial design – a reflection of the product's laser focus on making cannabis accessible through contemporary design and engineering.
This brings BOWLE's award total to three, adding to the two International Design Awards won in April after being recognized for its  positive impact on reducing cannabis stimage through intuitive design. This has put Tafee technologies on the map in the Cannabis Tech industry.
You can learn more about BOWLE here: http://tafee.com
Telematics: Fleet Tracking


Momentum IoT is shaking up the GPS fleet tracking industry with an ultra rugged easy-to-install telematics device and no-strings business model users love. Momentum IoT won the CompassIntel IoT Award with its commitment to simplifying GPS equipment tracking for business owners through innovative technology.
Built from the ground up, Momentum IoT competes with existing telematics solutions offered by industry titans such as Verizon, GE, and PTC. The difference? Momentum IoT focuses on user experience and a unique business model any company with a fleet or heavy equipment will adore.
You can learn more about Momentum IoT here:   https://www.momentumiot.com
FemTech: Medical Device

Joylux is an innovative FemTech company focused on women's wellness. They create high-tech medical devices to empower women to live their best lives. The prestitgious Luis Villablos is awarded to the most innovative company and reflects the impact Joylux is having on women's health.
Its flagship Health Canada-approved vSculpt device combines therapeutic light-energy, gentle heat, and sonic vibration technology to treat pelvic floor issues. The product is an industry first that has generated significant media interest including Cosmopolitan, Glamour and Fast Company articles.
You can learn more about vSculpt here: www.vsculpt.com
FinTech: Trader Communications


Cloud9 Technologies is transforming how traders in financial markets communicate. Its innovative voice platforms connect traders instantly via a touch-based button board device. For the second year in a row Cloud9 took home the Sell-Side Technology Award, a clear sign that Cloud9 is revolutionizing an industry that once relied solely on traditional telephone solutions.
Cloud9's rise from concept to industry disruptor in under three years has been supported by $73 million in investor funding plus early support from customers JP Morgan and Barclays Bank. The Cloud9 platform now handles millions of voice trader communications each day from a network of over 5000 institutional traders.
You can learn more about Cloud9 Technologies here: https://www.c9tec.com/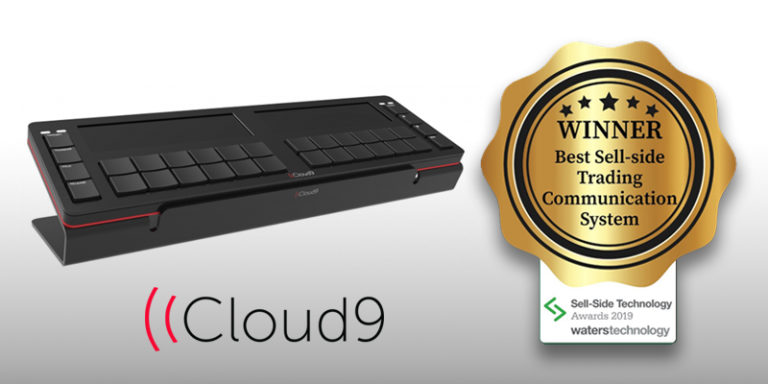 We can help take you from idea to design, prototyping, and volume manufacturing.