Product Design, Development, and Supply Management​
Whether you're brand new to creating physical products, have an in-house development team, or are a long-time veteran of product development, we have expert teams that work with you to strategize, design, engineer, fully document and transfer the product specifications to manufacturing.
What Kind of Product Development Help Do You Need?
Whether you're new to creating physical products, have an in-house development team, or are a product development veteran, our expert team works with you to strategize, design, engineer, fully document the details, and transfer your product to manufacturing.
Many organizations have their own R&D teams that, from time-to-time, require outside expertise to design specific elements of their new product concept.
Our experience is a catalyst to speed up projects for overloaded development teams and companies adopting new technologies.
We plug in easily to your strategy and engineering teams.
Without a Development Team
Startups and Companies without dedicated physical product design teams have an advantage as product development teams and equipment are expensive to hire, train and maintain.
Our diverse team brings a world of knowledge to your new product concept to get your product from the idea stage to market-ready, quickly and at a competitive cost.
Need Help to Develop Your Idea?
It is very difficult to find a team like ours with end-to-end product development experts, product marketing strategists and manufacturing setup specialists, all working together under one roof on many projects in many markets.
One poor decision, or defective component, is how companies that design and sell real-world equipment and devices fail. Risk identification, and knowing what things to leverage and what to avoid during product development is critical.
We work creatively and tap into global information to explore more alternatives in less time, arriving at a qualified product solution that saves you time and money on your development budgets. Generative AI tools are at the heart of our requirements research, design concepts exploration, engineering constraints, risk avoidance and evaluation of part-supplier choices.
Our designers, engineers and product specialists provide you a fast, professional path from concept ideas to your first product sales.

We Recognize Your Ownership
It is your idea, your product, your patents, and your awards. We provide critical guidance to drive your project forward and get our motivation from your success.
Communication is Critical
Our process centres on close collaboration with you and your team. We invest in the best tools to collaborate remotely with you on design concepts and engineering details.

Tools to Save Time and Money
We invest in the most sophisticated tools for design, product visualization, engineering analysis, in-house prototyping, and manufacturing support.

Talented People Work Together
Our multi-functional design and engineering team works closely together with you to find solutions that work. Our manufacturing team guides our design choices.

Our Lean Product Design Process is based on rapid iterations to produce concrete ideas and tangible prototypes that can be viewed, assessed, tested, and refined.

By sharing our skills, talent, and network of partners, we are committed to the success of your world-class manufacturable product as you move to market.
We Work As an Integrated Team
When you work with Design 1st, you're accessing a tailored, cross-functional team of specialists customized for your specific project. As your project evolves, so too does the team working on it, so you get only the most expert people providing input every step of the way.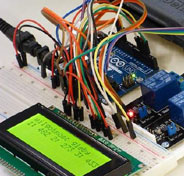 Embedded Systems
Seamless integration of electronics into physical devices.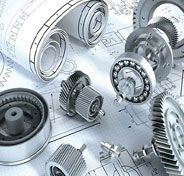 Mechanical Engineering
Find creative mechanical solutions to technical challenges.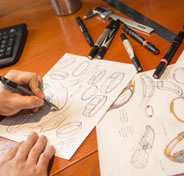 Industrial Design
Transform your product concept into a refined manufacture-ready design.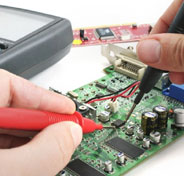 Electronics Engineering
Add power, secure connectivity, and interaction control to your products.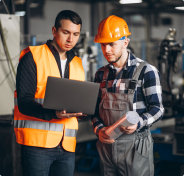 Transfer to Manufacturing
Move your product into volume manufacturing.
Manufacture Transfer Team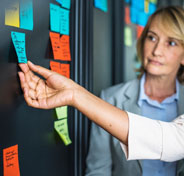 Design Strategy
Set your new product up for success with a well-laid plan.
Our Proven 4-Step Process
Together, with your business team, we help you navigate user value, part costs, quality and product-market fit. Our Stage-Gate® process and product management team deliver a predictable, positive experience and outcome.
Turn your concept into a refined design, assess risk factors, and create architecture plans ready for engineering.
Select all parts, test risky items, evaluate design features and create specifications and documentation to build a working pre-production prototype.
Build the first fully-working unit, validate product requirements, confirm usability and refine the details of the many parts and functions of your product.
Transfer the product file, with design specifications, to your manufacturer, finalize the quality-control expectations, and oversee production builds, as required.
Design1st projects have received 75+ awards and we hold 1000+ patents.
From Napkin Sketch to Manufacture-Ready Product, Designed Right the 1st Time
Design 1st integrates our knowledge and expertise with yours to bring your product idea to life.