Custom Electronic Design and Engineering Experts
Smart connected physical objects with electronics require robust custom-designed electronics circuits, circuit boards, cabling, connectors, displays and other quality components. Our electronics hardware engineering team works alongside our other experts to help you bring innovative electronic devices to production.
Video: Meet Our Electronics Design Team
Trusted to Design, Develop, and Engineer Manufacture-Ready Products for Startups and the World's Most Innovative Brands
How Our Electronic Design Services Can Help You
Electronics design services follow a rigorous 5-step process resulting in a product that turns your ideas into connected, market-ready products.
Connected Hardware Development
Smart connected products require electronics like circuit boards, cabling connectors and displays to meet demanding quality and reliability requirements.
Whether you are looking to update existing devices with wireless radios (adding cellular, Wi-Fi, Bluetooth®, RFID, GPS and other types of secure wireless control and connectivity) to your product or creating new products, our integrated custom electronics team can help you with your physical product ideas from concept to manufacturing.
Power Design and Portability
We have developed numerous systems using wired and wireless radios for battery powered requirements. You'll get to take advantage of our electronics experience with powering techniques including non-contact inductive charging, USB, Power over Ethernet (POE), and more.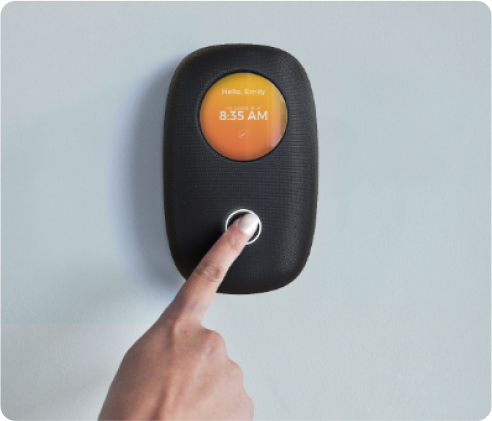 Engaging Audio, Touch, and Display Interfaces
The end user can interact with your product in several ways – voice, gesture, smells and touch. We are experts in designing user interfaces with controls, including touchpads, biometrics, keys, audio command, gesture movement, and more.
We have experience designing high-performance motion sensors, performance audio, video capture, vibration haptics, light pipes, and app designs for smartphones which means, you'll get the most-advanced technology built into your electronic product designs.
Sensors, Intelligent Data and Automation
Our team is experienced at capturing and processing many types of sensor data, including video image capture, image processing, recording and DSP alteration of audio signals, temperature, and vibration sensing.
You'll benefit from our existing software libraries to get quickly built custom embedded software to control electro-mechanical devices, interface with other products, or communicate wired or wirelessly with the internet world.
Market-Ready Custom Electronics
At strategic points in the design process, we conduct comprehensive verification and validation testing. When your electronics are being prepared for volume manufacturing, we help you develop your manufacturing quality processes for third party quality management including test fixture design, verification, and custom software updating over the air.
In working with us, you'll ensure your electronics and product performs to the highest standards and complies with all regulatory requirements.
Electronics Design Service Specializations
Providing you with a comprehensive range of electronic design capabilities.
Meeting all your embedded systems design needs, we can:
Fulfill all document requirements
Produce high-level partitioning and block diagrams
Identify and standardize key interfaces, data formats, and data base structures
Evaluate available 3rd party IP
Undertake firmware design, coding, and testing
Define embedded hardware and software architectures
Providing you with a full range of PC board design services, we can:
Undertake analog, digital, optical, and RF design
Develop wireless systems, including Wi-Fi/WLAN (802.11), Bluetooth®, GPS, Cellular, RFID, ZigBee®
Create power systems including, custom BUC/BOOST, battery management and solar power management
Do electronic circuit design and schematic capture
Fulfill AC/DC and DC/DC design for high battery life
Do board layout, including mixed signal/high speed/high layer count (Allegro®, Altium®, PADS®)
Design for manufacturability/testability (DFM/DFT)
Design for standards compliance (Safety, EMC/EMI)
Fulfilling all your software design requirements, we can:
Develop system software architecture
Create embedded real-time controls
Undertake platform and device driver development, including DSPs, USB, I2C, Ethernet, EEPROM, FLASH, ADC, and DAC
Do application development, including Windows, Linux, iOS, Android, C/C++, Visual C/C++, Visual Basic, Python, PHP, and SOL
Undertake web development, including HTML, XML, JavaScript, Flash, Squirrel, and Django
Make mobile hardware connected web applications, including iOS, Android, HTML5
Offering you a full range of FPGA design needs, we can:
Provide specification, architectural design, and documentation
Advise on component selection
Undertake RTL coding in Verilog or VHDL
Give verification plan generation and verification support
Do verification test cases coded in Verilog or VHDL
Confirm simulation, synthesis, place and route
Create timing closures
What Clients Say About Working With Design 1st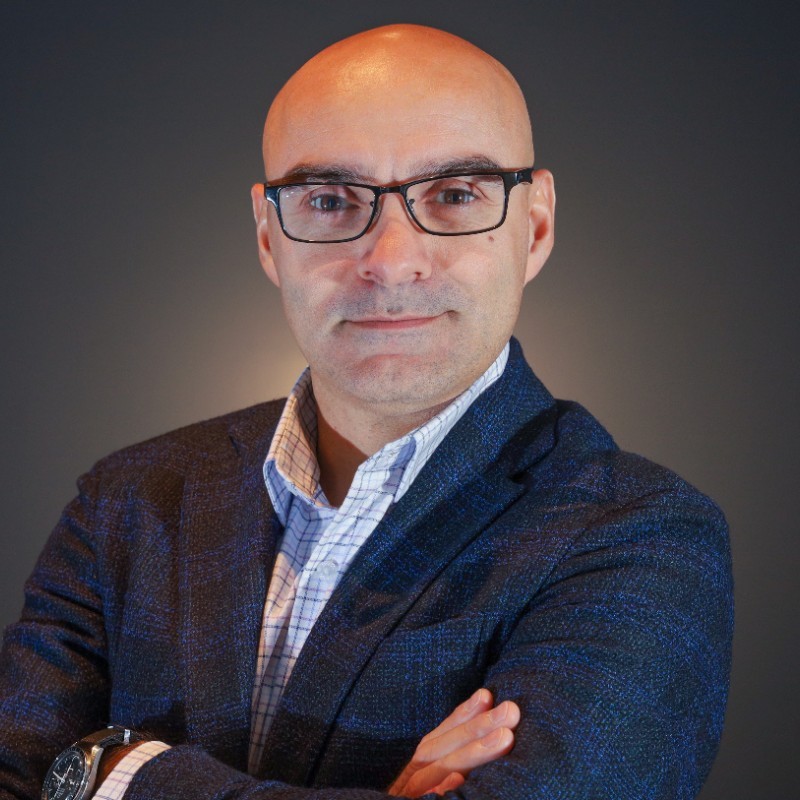 George Tsintzouras
Director of Product, Christie Digital

Immediately understood what was needed
When we wanted to transition our older generation projector models to a more modern look and feel, Design 1st was a valuable asset. Given the depth of their design and engineering experience, Design 1st immediately understood what was needed. They worked with our internal engineering team through the process to provide us with compatible solutions to meet our needs.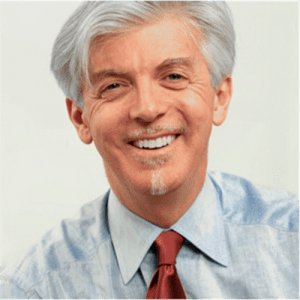 Stephen Rayment
VP Engineering, Ericsson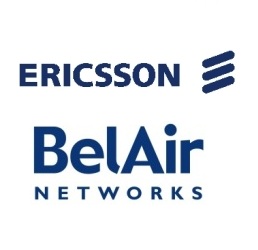 Our trusted engineering partner for six years
Design 1st has been our trusted industrial design and mechanical engineering partner for over six years and they have proven themselves to be valuable, competent and committed to our success. They add value because they understand the tradeoffs between user value and cost, the need to balance both the business and product objectives, along with excellent knowledge of materials and manufacturing / tooling options.
Mike Tettenborn
VP Engineering, Caframo

Right balance of art and engineering
We selected Design 1st because their designers and engineers demonstrated the right creativity and technical understanding. With their CAD and modelling tools they were able to address the numerous design challenges encountered with this type of product. The end result was an easy-to-install, powerful marine hatch fan – unlike any on the market.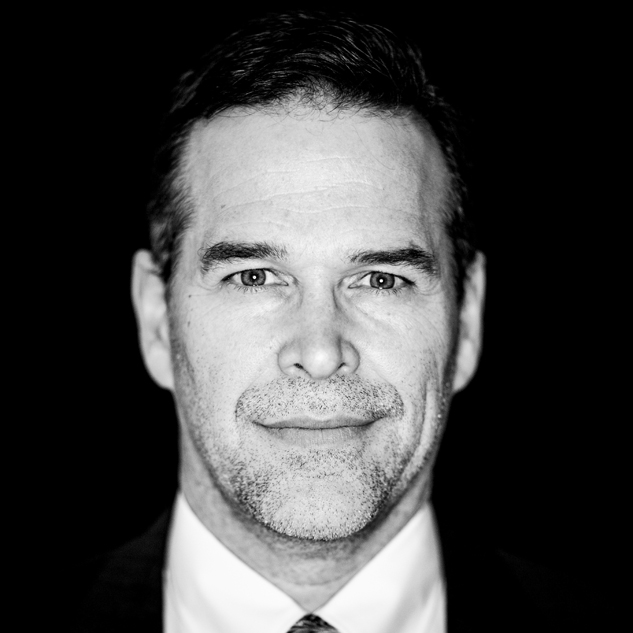 Kurt Francis
Co-Founder, CTO, Molecule

Deepest bench of technical talent
I did a lot of due diligence on product development companies and Design 1st had the deepest bench for technical capability. They worked on such a broad range of products with successful commercialization. Design 1st's early efforts in prototype development helped us move from a powder substrate into a commercially product for testing.
John Lupton
Director of Engineering, GeoSight
Got up and running fast
The whole design was my idea and I had patents on them. The team's main work was to solve the functionality issue of a piece of my design. On top of that, they helped identify one of our manufacturers.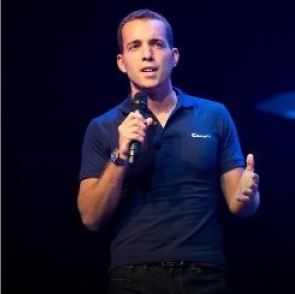 Exceeded Our Expectations
The Design 1st team exceeded our expectations and helped us deliver an exceptional product to the market. As a startup, we were working within a budget but expected the highest quality product. Design 1st identified the risks up front, had the vast network of partners to find the right components, and customized it to meet our unique needs.
Fully Certified and Award-Winning
Our company and staff are certified with the Professional Engineers of Ontario and with ACIDO certified Industrial Designers of Ontario. We are also affiliated with Carleton University.
A Tailored Team of Experts
When you work with Design 1st, you're accessing a tailored, cross-functional team of specialists customized for your specific project. As your project evolves, so too does the team working on it, so you get only the most expert people providing input every step of the way.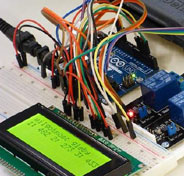 Embedded Systems
Seamless integration of electronics into physical devices.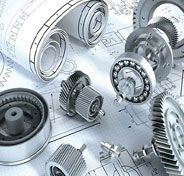 Mechanical Engineering
Find creative mechanical solutions to technical challenges.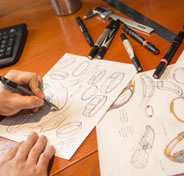 Industrial Design
Transform your product concept into a refined manufacture-ready design.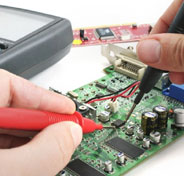 Electronics Engineering
Add power, secure connectivity, and interaction control to your products.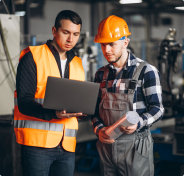 Transfer to Manufacturing
Move your product into volume manufacturing.
Manufacture Transfer Team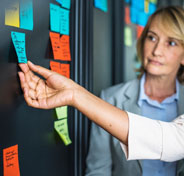 Design Strategy
Set your new product up for success with a well-laid plan.
Frequently Asked Questions
Unleashing the Power of Your Product through Our Expert Electronic Design Services
Design 1st undertakes a rigorous design review process to bring your product ideas to life.