Harvesting Hydrokinetic Energy from Canada's Slow-moving Waters
1,000+ Manufactured Products
From Idea to Prototype in as Little as Six Weeks!
Design 1st is helping Waterotor commercialize hydrokinetic energy innovation and supply affortable renewable energy.
What is Hydrokinetic Energy?
Hydrokinetic energy generation occurs when electricity is harvested from moving water like river currents and ocean tides.  The kinetic energy of the moving water is transformed into mechanical energy then converted into electricity. 
Emerging hydrokinetic technologies use turbines that can capture power at water speeds of 6mph and above.  But energy from slow moving waters found in lakes, streams and rivers in the 2mph-6mph range remain untapped. Yet this type of slow water flow covers 71% of the planet and provides a massive opportunity to tap into the 15,000 MW of energy in Canada alone.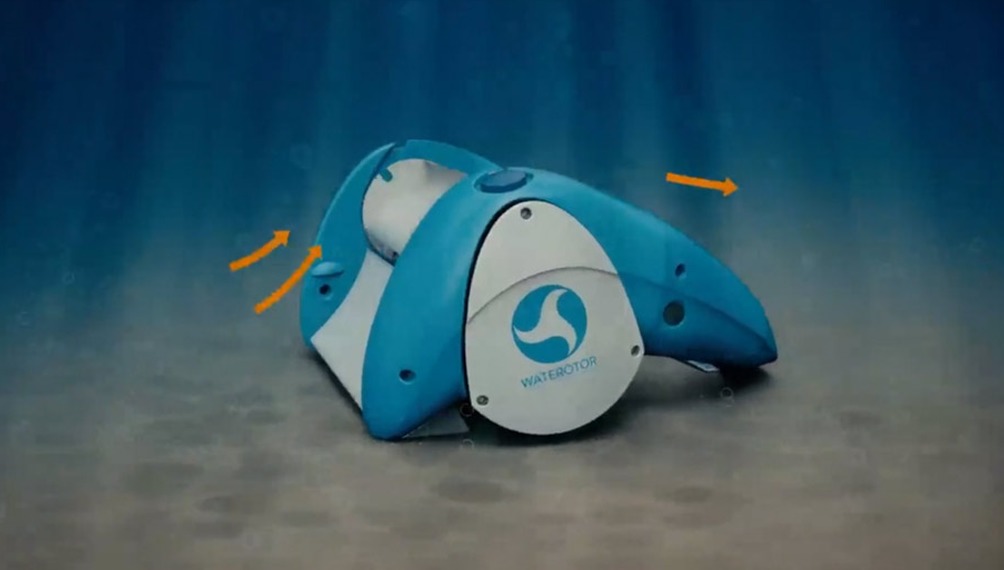 Waterotor Energy Technologies Inc. is an Ottawa-based company bringing the power of hydrokinetics to a global market. Since 2011, Waterotor has invested over $10 million in research and development to capture the energy from slow-moving water. Now the company has a highly valuable IP portfolio and breakthrough technology that "converts over 50% of the available energy in flowing water to electricity at speeds as slow as 2.0 mph (0.9 m/s)."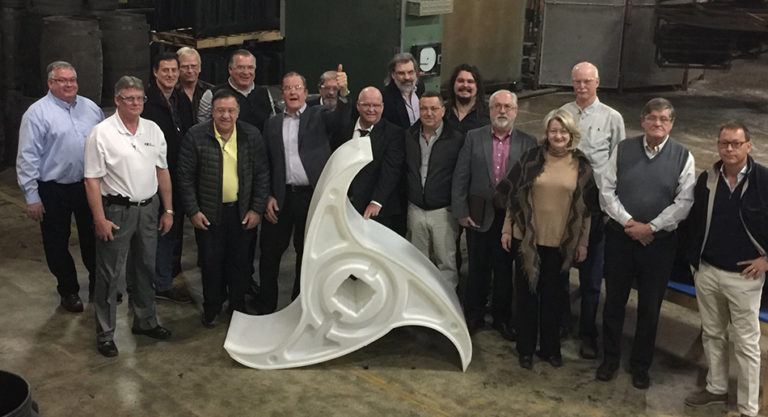 Moving technology from the lab to the marketplace
Waterotor began exploring the commercial potential of hydrokinetic energy in 2011. The company went through six years of intensive research and development to prove-out its emerging technology. The next challenge was how to move from an in-field working prototype to production-ready manufacturable product.
In 2017, Waterotor contacted Design 1st for help. Design 1st walked the Waterotor team through the entire product development and together a place was built to transform the fully-functional prototype design into a product-ready, manufacturable device.
Predictable process to commercialize R&D innovation
After reviewing the history of the R&D progress, Design 1st worked with Waterotor to redesign the device for volume manufacturing and provide costing estimates for production, installation, shipping maintenance and operation. Industrial designers and engineers re-crafted the first product in Waterotor's portfolio using 3D CAD, and optimized it with simulations of fluid flow and energy extraction and structural analysis.
Next came building a fully functional prototype for testing in a  controlled lab and the real world. The data from these tests would help confirm the commercial viability and low self-starting speed of the production version – a critical step to getting to market.
Third-Party Lab Testing: World's Largest Flume Tank at the Marine Institute
Design 1st and the Waterotor team took the pre-production prototype device to the world's largest flume tank at Memorial University's Marine Institute to carry out extensive testing. The 450,000 gal. flume tank provides indoor underwater simulation of water flows that replicate natural rivers. This allows for extensive testing of the mechanical operation of the Waterflow device to help verify the design and electricity output. 
The flume tank tests also proved that the low self-starting speed of Waterotor worked—a big win for all parties.
Waterotor testing at Marine Institute
Real-World Testing: Canadian Hydrokinetic Turbine Test Centre (CHTTC)
After the flume tank test, designers modified the electric generation design of the Waterotor to improve performance.  We installed sensors and video feeds that were critical to monitor the device operation in the cold, dark 30-foot deep river. 
Staff packed Waterotor on a truck and shipped across the country to the CHTTC – a world class hydrokinetic test centre built on the Winnipeg River in 2016.  The test center is located along a one- mile stretch of the river measuring 195 ft. wide and 36 ft. depth with water speeds between 5.5ft/s and 8ft/s.
Once on site at CHTTC, Waterotor was installed at a 30 ft. depth and remains at the facility today. Data feeds come to Waterotor and Design 1st to understand operating conditions of the device during use.
Bringing Waterotor technology to Global Markets
Waterotor CEO Fred Ferguson speaks with Kathy Ireland
We can help take you from idea to design, prototyping, and volume manufacturing.