The 20 Hottest Pet Tech Products Ideas of 2023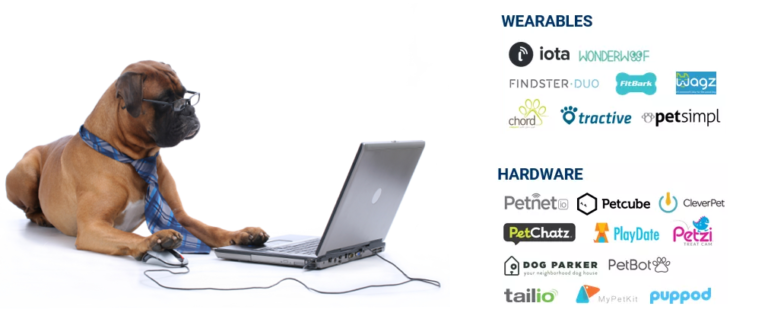 High Tech pet products are everywhere
It's a great time to be a pet. A wave of new high-tech pet products and innovations has just hit the market. And there are many more in development.
So, if you are a pet owner, entrepreneur or investor – now is the perfect time to get up to speed on the hottest pet tech devices.
Mechanical Pet Tech Products:
Mechanical pet tech devices range from simple single-part products to complex ball launchers, self-cleaning litter boxes and dog houses with air conditioning!
Keeping your dog active is critical for their health and your peace of mind. But playing fetch for hours on end can be taxing on your time and arm muscles! iFetch solved this problem with an automatic ball launcher that has won multiple pet tech product awards.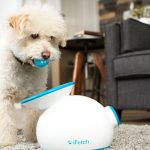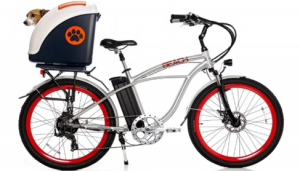 Transporting a pet on a two-wheel vehicle like a bicycle, motorcycle or scooter has always been challenging. But Pet on Wheels developed a simple carrier system that blew past a Kickstarter goal and hit the market in 2018, helping pet owners travel with their favorite fur balls.
Traditional fences are no match for a curious cat. The classic jump-grab-climb technique allows cats to scale even the tallest fences – until now. The Oscillot hardware system has two components the Paddle and the Dual Knuckle Post kit – that work together to prevent cats from escaping backyards.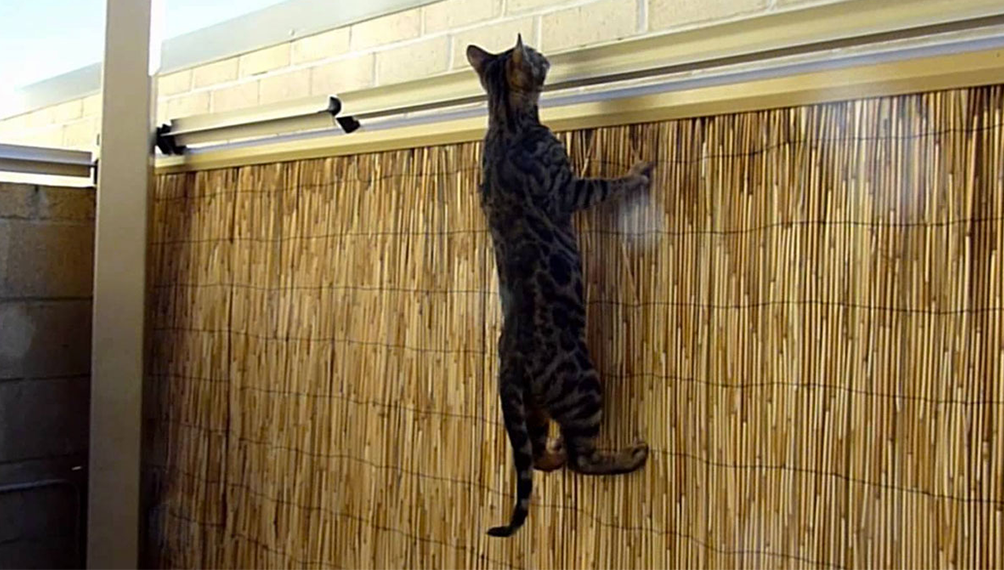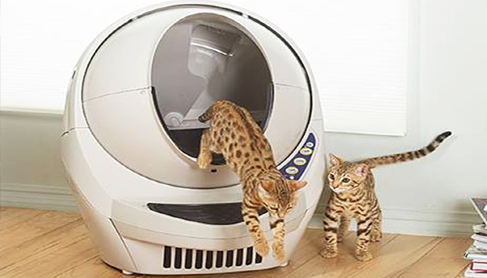 Scooping cat litter has always been a bother for pet owners. Luckily Litter Robot has developed a robust automatic cat litter box that sifts through cat litter after each use and deposits litter into a waste drawer, making it the industry-leader in digital cat litter boxes.
Adding a traditional pet door may allow some unwanted guests to come into your house. The SureFlap prevents this by only opening the door when the device reads your pet's microchip. This simple solution is selling well for all types of pet owners across the globe.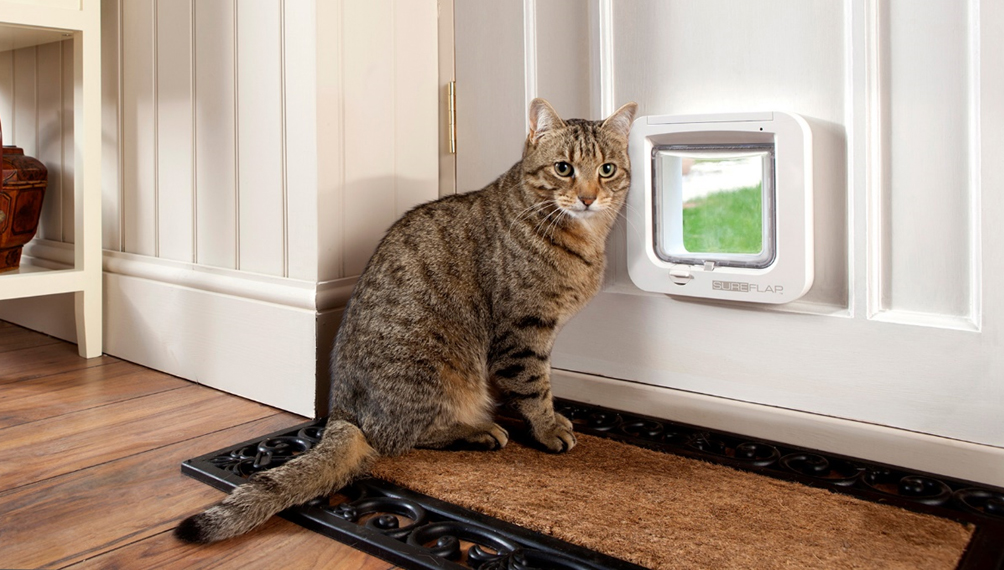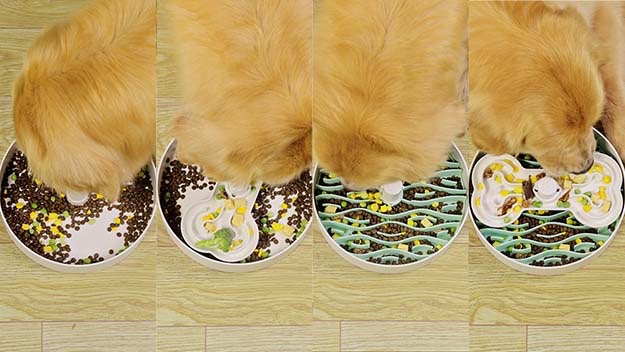 Are you tired of worrying about your dog's health? The Puzzle Feeder is the ultimate solution for obesity and bloating prevention. This plant-based feeder promotes healthy eating habits with its innovative "Broken Wave" design, and it's easy to clean and maintain. Plus, it's FDA approved and free of harmful chemicals. 
Say goodbye to cat hair and parasites with the Groomatic Cat Brush. Developed by cat-loving engineers in Germany, this patented automatic brush starts and stops on its own as your cat approaches and leaves. Inspired by the positive effects of automatic brushes in barns for cows, this device creates a cleaner living space and a happier, healthier cat.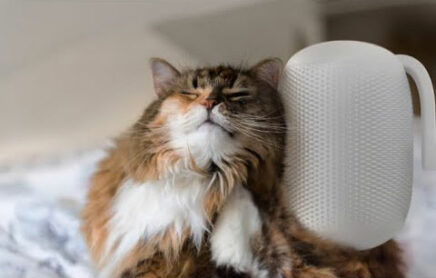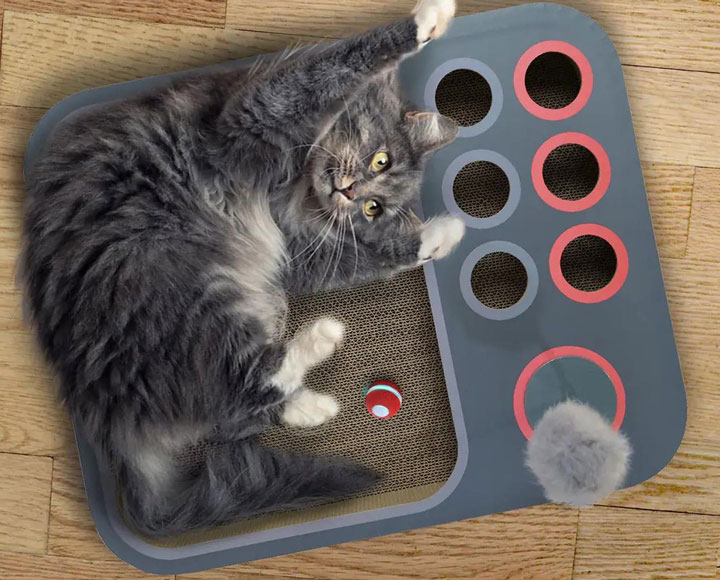 Did you know cats can enjoy board games too? This all-in-one interactive toy features an autonomous level-changing ball and the Cheerble scratcher board. Besides a place to exercise, nap, and scratch, it can be assembled as a way for your cats to play billiards or work around a maze.
Wearble Pet Products:
Wearable pet products have evolved a lot in the past several years from simple harnesses to complex electronic hardware devices that monitor, track and report every pet's move. These devices include smart leashes, Fitbit type trackers and custom medical devices to help aging dogs.
The classic pet leash has gotten smarter! The Go-Smart is a Bluetooth enabled leash packed with features any dog lover will enjoy. These include an LED light ring for night visibility, walking timers and an app to track activity times for both you and your pet.
Dozens of GPS trackers hit the market over the past several years, but Get Findster is one that has stood the test of time and become a market leader. Why? Due to the zero monthly costs, a great app user-interface, waterproof design, and a rechargeable long-lasting batteries.
One of the most issues that impact the mobility of dogs is hip dysplasia. The hipster harness is a device that helps dogs stabilize and strengthen their hip muscles and avoid further injury. Launched in 2015, the device has become popular with veterinarians and pet owners alike.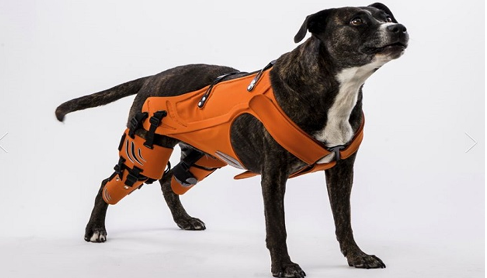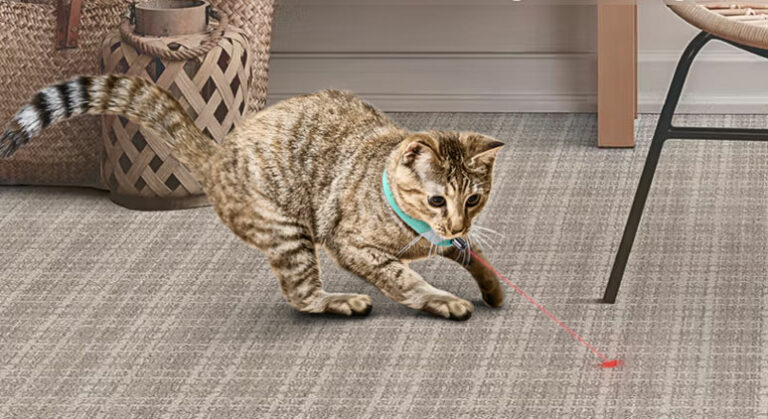 Cats are always attracted to chase lasers, which is why this hands-free adjustable collar is such a hit amongst cats. With the interactive light pointer integrated into the flexible collar, it keeps the ray pointed in front of the cat at all times. It's rechargeable, and cats can play for a long time.
FitBark 2 is a new way to explain changes in your dog's behavior and make better decisions with your vet about nutrition, mobility, and other health issues. This wearable is waterproof and lightweight while monitoring your dog's everyday activity and sleep, which then turns them into meaningful data and actionable health insights.
Connected Pet Products:
Connected Pet Tech is one of the hottest trends in the pet industry right now. Dozens of new devices will hit the market in 2023, and many more are in product development right now. If you have a pet tech idea, now is the perfect time to get it off the ground.
Like humans, pets' minds and bodies must be pushed and exercised to grow. When owners are home this happens for pets, but when they are away it doesn't – until now. Pet Clever's unique product provides a great way for humans to interact with pets remotely.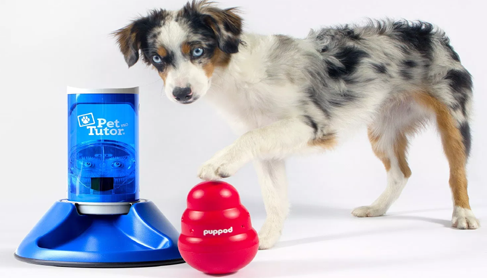 Dogs are smart, but they need stimulation to continue to learn and stay happy. PupPod is a multi-level puzzle that stimulates dogs curiosity and directs a dogs energy through a series of app-enabled games and of course treats! Both vets and dog owners have touted the benefits of PupPod as a wonderful tool to interact with dogs of all ages, shapes and sizes.
Petcube does one thing really, really good – that's pet video. And a $500K+ Kickstarter campaign and $14M in seed funding have others thinking this too. The Petcube hardware device and app work together so pet owners can have a seamless rich video experience with their pet from anywhere in the world.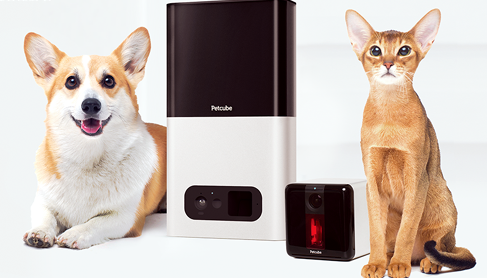 An all-in-one camera and connected play ball, PlayDate blew past a crowdfunding goal by 598%, raising $831K – and they didn't stop there. Since the successful campaign in 2016, PlayDate has gone on to become one of the top-selling connected pet tech toy devices on the market today.
Unleash your cat's natural hunting instincts with the Hunting Game Box. Using the power of scent, this indoor treasure box challenges your cat to find hidden wet food or raw meat. The built-in UVC sterilization maintains freshness, while the advanced processing chips eases control and communication with the companion mobile app.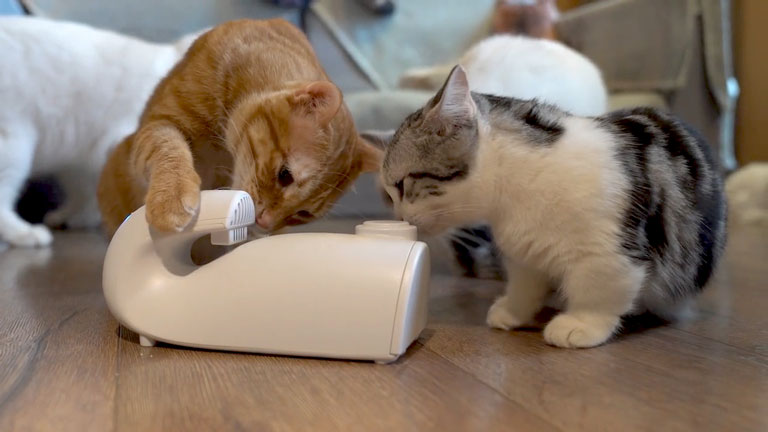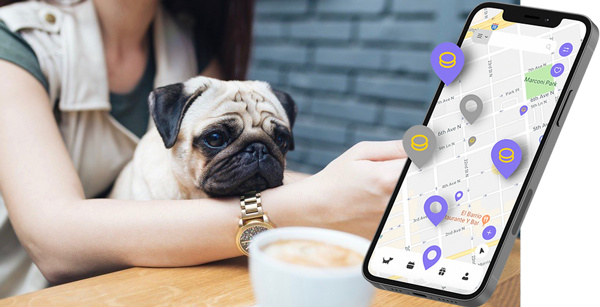 Why leave your dog at home when you can have even more fun together? GoDoggo is a city guide app that helps you and your dog experience more of life. Find dog-friendly restaurants, coffee shops, and more with this easy-to-use app. Plus, the GoDoggo Club Member benefits program lets you earn gift cards from your favorite businesses.
Using a simple free app, you can keep your pet stimulated and entertained – even when you're away! This interactive robot is controlled via your mobile device and features a 360-degree control and view that can move around your home. With the HD tilting camera, it can record videos and take photos, and it even has a built-in laser and treats dispenser.
Have a new pet innovation idea?
We can help take you from idea to design, prototyping, and volume manufacturing.
1,000+ Manufactured Products
From Idea to Prototype in as Little as Six Weeks!