Fastest-selling adult
personal massager in
history
The Challenge
Blend beautiful design and cutting-edge engineering into a product that can be reliably manufactured in high volume.
The Solution
Create a novel design and manufacturing strategy using a fully enclosed waterproof silicon skin that seals all internal components.
We-Vibe founder Bruce Murison came to Design 1st with a proof of function prototype and the desire to develop a design strategy that would yield high volume production runs in 9 months.
The first step involved exploring and developing design concepts that blended the technical requirements into a beautiful design that was manufacturable in high volume.
Once final concept design direction was chosen the hand-made form model was scanned and captured into 3D CAD. The team then began specifying all the internal parts, electronic components, materials and multi-part overmold process that produce the end-product.
The result was a fully functional 3D model of the We-Vibe that was ready for virtual testing.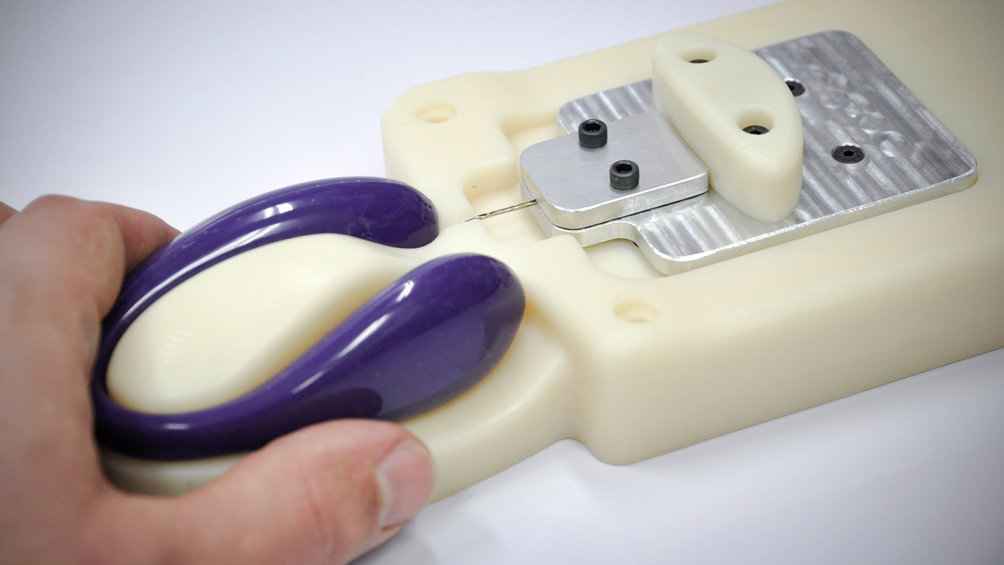 The pre-production testing process was where the competitive advantage for We-Vibe was uncovered. The traditional overmold manufacturing method of pouring hot silicon over electronics components for similar products proved inefficient and unreliable.
The solution was a low-temperature process that produced high volumes quickly.
The manufacturing support was where We-Vibe locked in their product quality and began building their brand. Once manufacturing partners were chosen, the Design 1st and began quality assurance (QA) on the parts and assembly of the final product.
This resulted in an industry leading 0.2% defect blowing away the industry norm of 1%-5%.
Integration of heat sensitive electronics in an ultra-compact shape that maintains precise flexing characteristics.
Moving from design to mass production in 8 months to take advantage of the time sensitive market opportunity.

Novel low-temperature over-moulding process created production yields well above industry norm, increasing speed to market.
Product Quality and Reliability
Maintaining a product return rate of 0.2%, well below industry average of 1%-5% helped build We-Vibe brand and grow sales.
We-Vibe personal massager became the fastest selling adult product in history. We-Vibe's parent company Standard Innovation went on to develop a full product line of products over 10 years before being acquired by Womanizer Group GmbH in 2018.
Visit www.we-vibe.com to learn more.
The We-Vibe® has a return rate of 0.2% which is fantastic compared to the industry norm of 1 to 5%.
"The Design 1st team expertise in design for manufacturability and design for the quality provided us a competitive advantage we maintain to this day ."
Founder, Standard Innovations (We-Vibe)